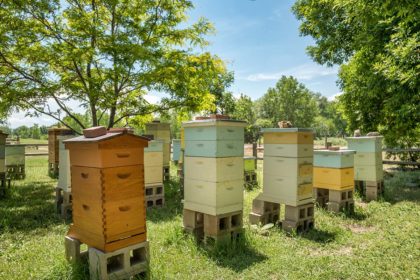 I really don't know why it took me 20 years to discover this but now that I've discovered it I thought I would share it with all my beekeeper friends.
So how many times have you been in a bee yard and needed to do something that required power?
I found this little compact generator that is like the best thing ever! Its made by Ryobi and it's a 2300 Watt. What I like the best is it's light and small but has the power to run any tool. It literally rolls around like a suitcase and it takes up no room in the truck and now if we need power in the bee yard or breakdown with a load of bees, all we do is start up this Ryobi generator and plug up our squirrel fan.
I love it!
I have found now that I have it and it is so light weight that I use it all the time now around the house and around the shop it's easier to use  sometimes than to run an extension cord.
Just one more tip that might make you more productive.
Check out my other Beekeeping Tips
Tips and Tricks with Beekeeper Kerry Owen