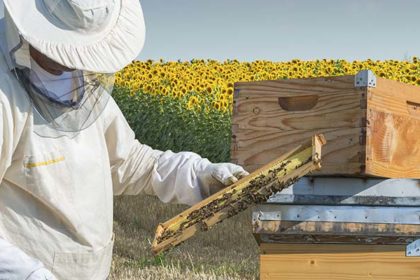 All beekeepers search for ways to save money so they may enjoy their hobby to the fullest. I, too, fit into this category but have found it very challenging to find the perfect outfit for my situation.
I am in my bees almost daily and during the day I may be at the bank or the post office mailing queen bees etc., and I obviously can't drag myself around all day in a sweaty bee suit.
I have found that there is a very easy solution to this problem and the best part it is cost effective. You may consider these 5.11 Tactical Taclite Pro Pants .  I choose these for many reasons.
These pants have a nice stretch in the waist that allows full movement while bending over to work colonies and a nice baggy thigh cut that allows stepping up and down off trucks easily. They also so have nice big pockets where I can store my queens, hive tools and marking pens.
My favorite part is the phone pocket since wearing a phone holder is not preferred in the bee yard due to losing your phone or not allowing your bee jacket to fit snug around your waist. They are also extremely durable and come in lots of colors but I like the Kaki and Charcoal.
The very best part is it's not a one use item like a bee suit, and you can wear these for any occasion. Just another way you can save money on your beekeeping gear.