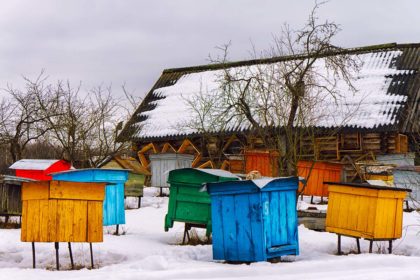 For some of us, this is our first winter as a beekeeper. Others, however, are old pros at beekeeping….. right?
Whether this is your first winter or just one of many winters as a beekeeper, we are continually learning how to hone our craft of beekeeping.
In December, the bees are in a tight cluster so do not open colonies, there is nothing you can do except hope you did everything right.
December Tips
Read a good book.

Give honey as a gift.
Continue to assemble equipment.
Order bees.
Plan for the new year.