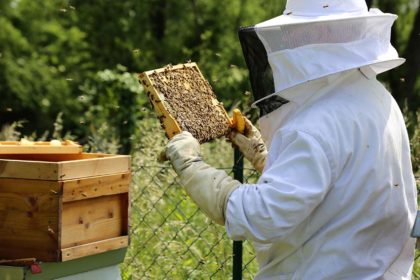 Becoming a Beekeeper is an exciting journey that many people wait years to experience.  Unless you are lucky enough to have a beekeeper in your family, you might find yourself exploring the possibilities during mid life or later.  This is okay.  Beekeeping can be a meaningful adventure for young and old alike.  Even though the craft does involve hard work and some heavy lifting, you can learn management techniques to help lighten the load.
Becoming a Beekeeper involves not only an education in honeybee biology and maintenance but also an understanding of natural local botany and climate conditions.  Good beekeepers need to know when the food providing plants will bloom in their area.  Weather conditions can affect honeybee colonies significantly and beekeepers must be prepared to step in when conditions warrant.
Those most likely to succeed will prepare well in advance of actually receiving the honeybees.  Selecting a proper location, assembling equipment and learning the basics of honeybee management will help you to become a beekeeper worthy of the name.  Remember you want to become a successful beekeeper not a "bee haver" .