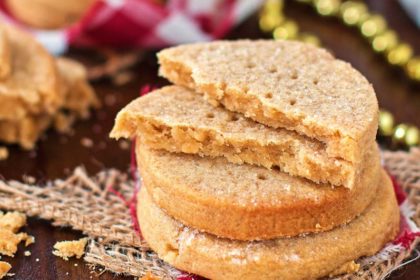 This Peanut Butter Honey Shortbread Cookie recipe makes the best cookies ever! Simple with just a handful of ingredients so it's super quick and easy to make.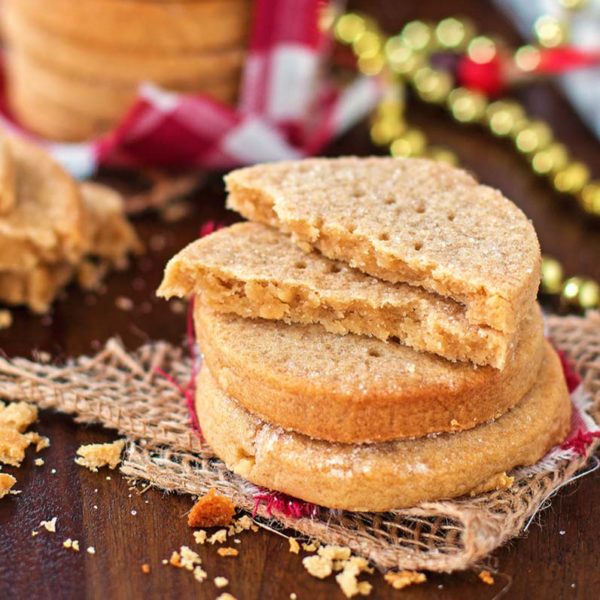 | | |
| --- | --- |
| | |
Preheat the oven to 375°F (190°C) and line two baking sheets with parchment paper.

Place butter in a microwave safe bowl and microwave until just starting to melt. Add peanut butter and whisk together until smooth. Whisk in sugar and honey until well combined. Stir in flour and push together into a soft dough.

Sprinkle a surface with sugar and place dough on it. Sprinkle the top of the dough with sugar as well and roll out to about 1/3 inch (0.75cm) thick. Either cut into fingers or cut into shapes with cookie cutters.

Make sure all cookies are sprinkled with sugar once transferred to the baking sheet and bake for 10 minutes or until edges are just starting to get golden. Cool on the baking sheet (the cookies will still be very soft when they come out of the oven!) before transferring to a wire rack.

Keep them in an air-tight cookie jar for about 2 weeks.