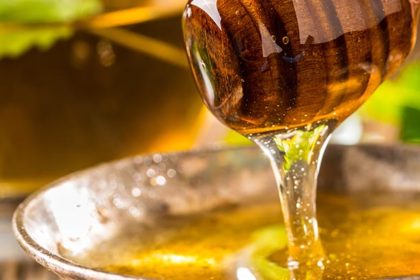 Estimated reading time: 1 minute
The media buzz currently centers around a healthier style of living and making good food choices. Local, raw
honey is not only a great food choice but can also be used for beauty treatments and health care.
Bee Well Honey offers several varieties of honey. All of our honey is raw and unpasteurized.
Our Wildflower Honey is made from a variety of blooming plants, trees, and bushes in our region. Tulip Poplar, Holly, Maple, Blackberry, Vetch, and others give our local Wildflower honey a rich smooth taste.
We have local seasonal varieties in years that the bees and the weather cooperate. The Sourwood trees blooming along the mountainsides provide our raw Sourwood Honey. This variety is limited in supply and highly sought after by local honey enthusiasts.
Our southeast regional honey choices include Orange Blossom Honey and Tupelo Honey. Each has a distinctive taste and add an extra splash of flavor to your hot coffee or tea.
All of our honey products are raw, natural, 100% pure honey.